New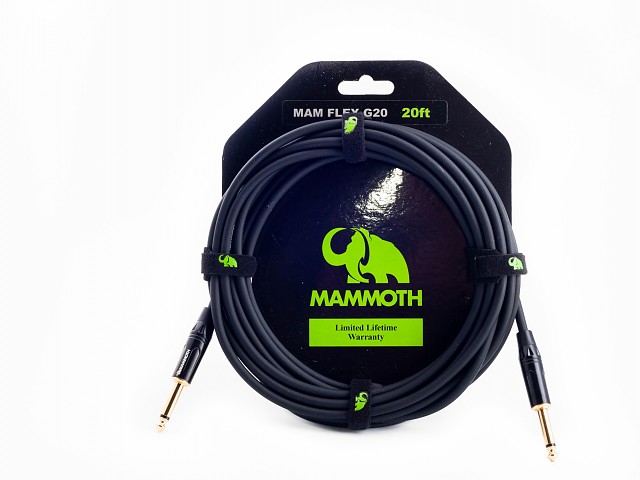 Cable 6 m. Mammoth Mam-Flex-G20
Ref. MAM-FLEX-G20
In stock
Professional guitar cable with straight jacks connection Mammoth MAM-FLEX-G20 cable with straight jacks connectors 6 meters, 20 F.
Gold/Copper connectors and helical copper shielding.
Mammoth Flex cables are extremely robust due to the large wire cross-section and fine copper single wires used. This allows for a high number of bending cycles.
100% protection from the dual shielding.