Pickguard Acoustic Style Floral
Ref. PICKGUARD-A
In stock
Instrument: Guitar , Acoustic Guitar, Classic Guitar , Bass Guitar, Ukulele-Mandolin, Mandolin, Banjo, Bass guitar, Electric guitar, Nylon strings guitar, Spanish Guitar
Material: With Leather
If you have an acoustic guitar, this is the pick guard that you need. You must pamper your guitar, with this Pickguard A you can enhance it and avoid it to the scratches.

The Pickguard A is special for acoustic guitars. Made of high quality bovine leather with a gorgeous engraved. Please, note that colors may slightly vary due to the artisan painting job.
Colors:
Black                  Brown            Woody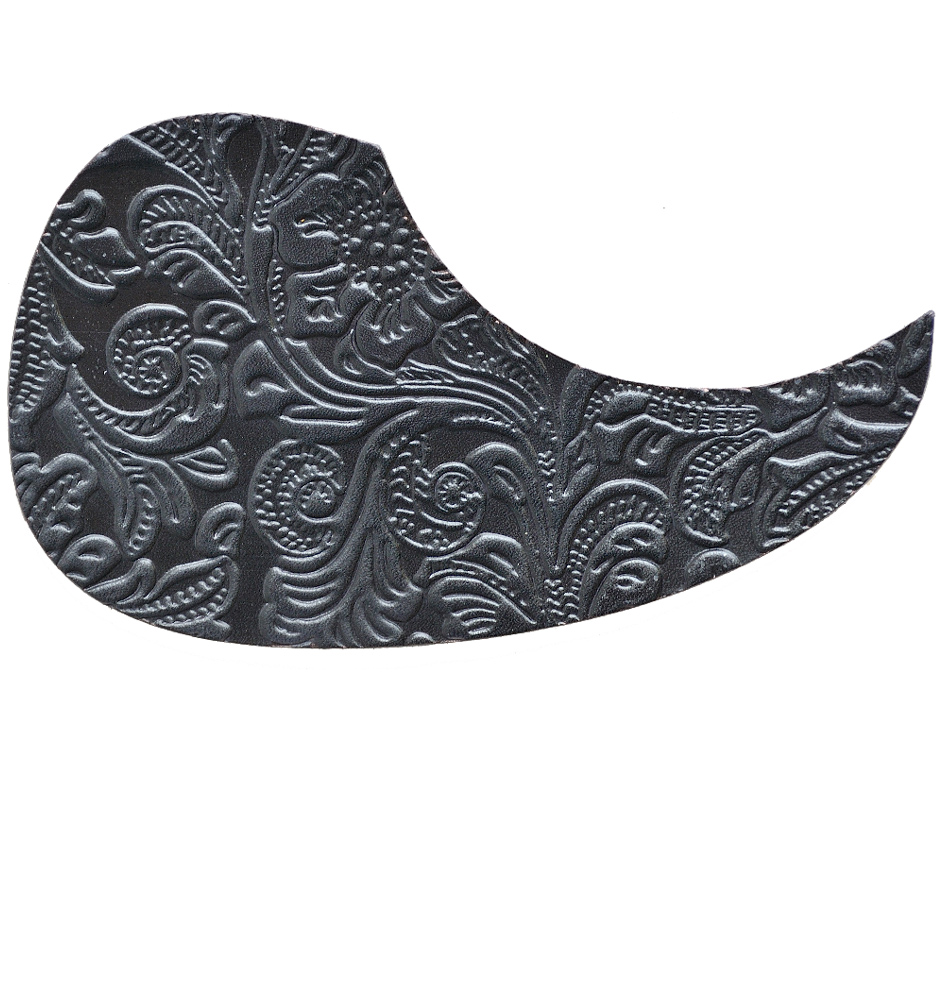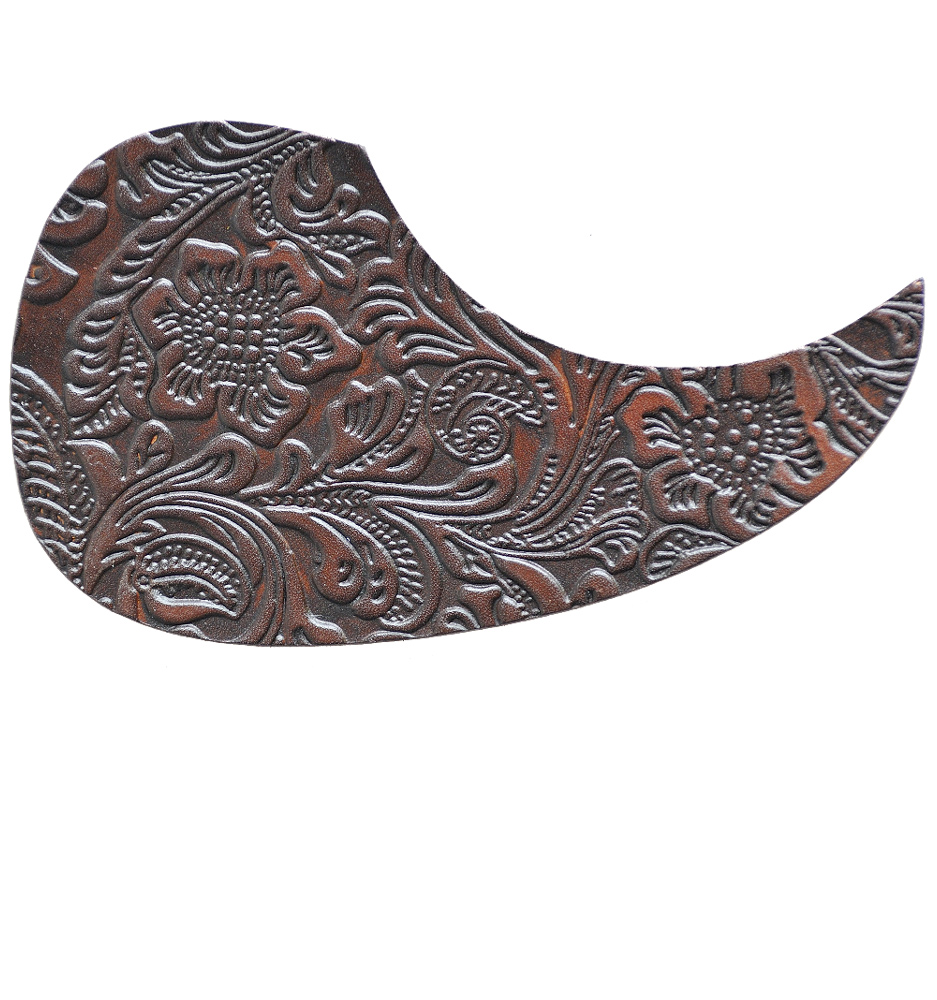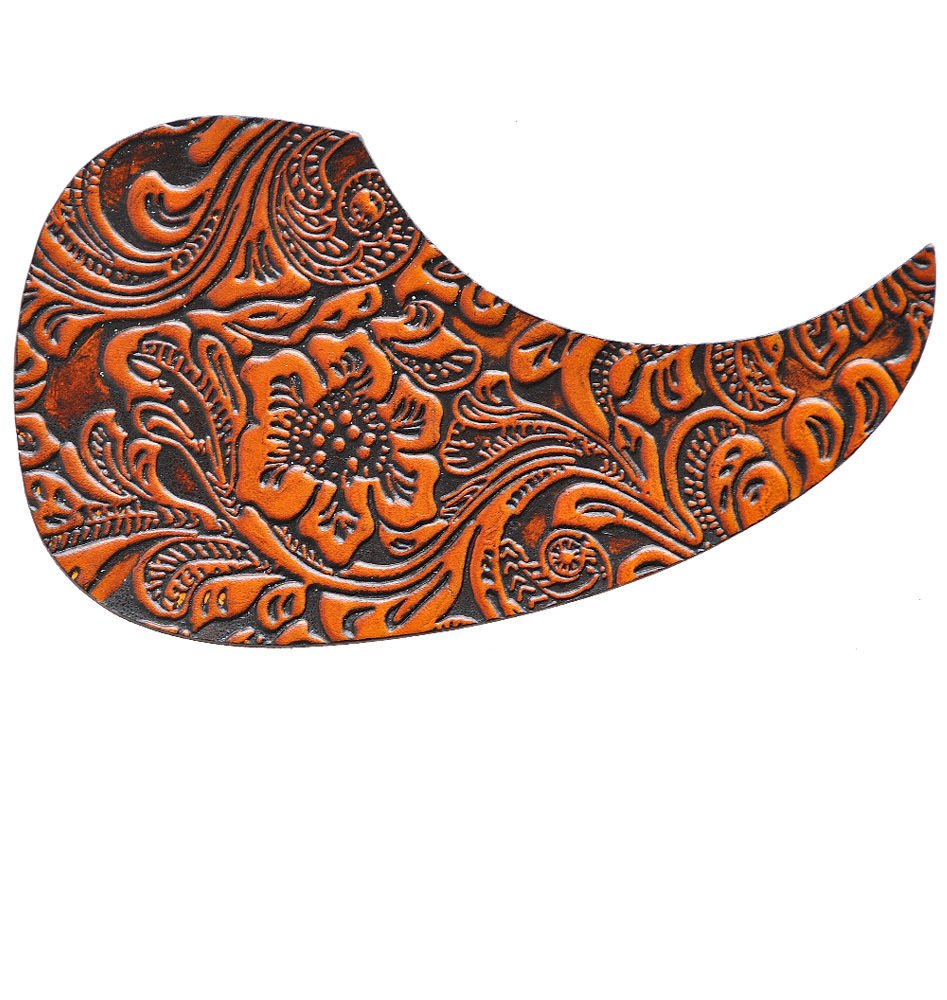 The measures are approximately 17 cm x 10 cm, and it's thickness is 1'8-2 mm, very comfortable and not annoying.

The placing way is very easy, because the base is glued, and you can put it whatever you want.

Here you can download and print the TEMPLATE to be sure that fits in your guitar.