New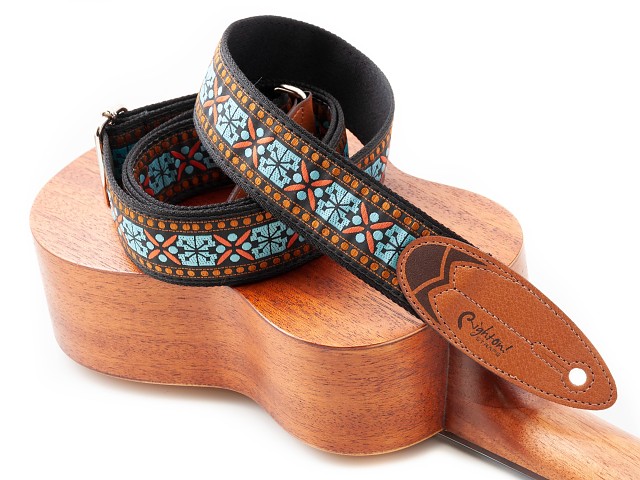 Surf Rider Teal
Ref. 8436612540436
In stock
Strap for acoustic guitar, electric guitar or ukulele
Guitar Strap 1,57" (4 cm) wide, guitar straps easy to carry, for guitarist and learners. Adjustable design, very versatile.
Guitar straps are a fundamental accessory for any musician who plays electric or acoustic guitar. In addition to keeping the instrument secure and stable, they are also a way to express the musician's personal style. In the world of surfing, style and culture are as important as the sport itself. Now, these two passions have been combined in a guitar strap with a unique and quirky design: surfboard-shaped tips.
The surfboard-shaped guitar strap is the perfect accessory for musicians who are also surfers or simply for those who want to incorporate surf style into their outfit. This strap is available in different colors and materials, but what really sets it apart are the surfboard-shaped tips that evoke the beaches of California, Australia, Hawaii, Mundaka, or any other surf beach in the world, at least that was our idea when we designed them.
In addition to their unique style, these guitar straps are very strong and durable, ensuring the safety and stability of the guitar during concerts and rehearsals. In short, the surfboard-shaped guitar strap is the perfect accessory for any musician who wants to add a special touch to their style and with these straps related to surfing, that lifestyle, music or just aesthetic.