Find Your Perfect Guitar Strap
Guitar straps are an essential accessory for any guitarist. Not only do they make playing more comfortable, but they also add style and personality to your instrument. Whether you're a professional musician or a beginner, having a high-quality guitar strap is crucial. At our store, we offer a wide variety of guitar straps to suit any taste and budget.

From classic leather straps to vegan guitar straps colorful and trendy designs, we have something for everyone. Our straps are made from durable materials and come in adjustable sizes to ensure a comfortable fit. Browse our guitar straps collection today and find the perfect strap to elevate your playing experience and show off your personal style. Our vegan guitar straps come in a variety of colors and styles, so you're sure to find the perfect match for your instrument and your personal taste. And with our commitment to sustainability and ethical sourcing, you can feel good knowing that you're making a responsible choice for yourself and for the planet.
Guitar straps. What makes us unique?
1
We offer Vegan Guitar Straps, 100% free of all animal parts.
Our Vegan Guitar Straps are 100% free of all animal parts, made with the best raw vegan materials as synthetics, fabrics and natural fibers and recycled materials. Look for the icon!
we are proud to be pioneers in making vegan guitar straps since 2014.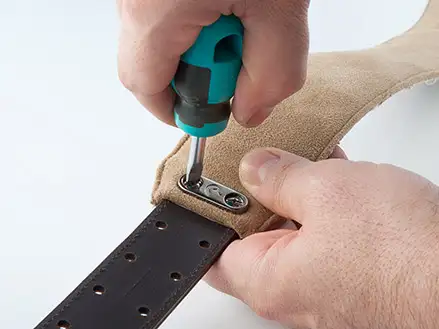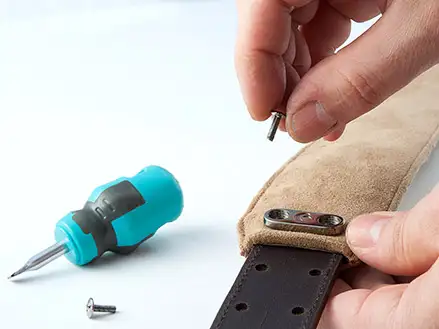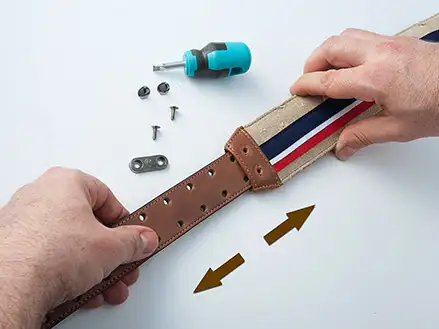 2
( R.A.S.) Innovative
Guitar Strap Adjustment
3
The best shoulder grip on a guitar strap
Our guitar strap lining is designed, tested and checked so that the strap does not slip or stick. Enjoy playing your guitar, bass, ukulele or mandolin and don't worry about anything else.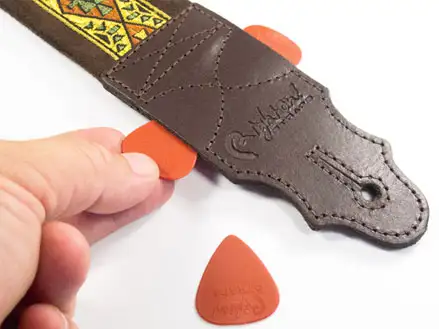 4
Includes several
pick-holder systems.
All RightOn guitar Straps! Feature at least one pocket or other pick storage system, whether it's an easy-access inside pick pocket, the superfast dispenser at the back of the guitar strap or the handy pick-pocket at the end-tab.
5
Guitar straps with a great padding
Only the best quality latex is used for the strap padding so you feel fresh and comfortable for the whole gig.
To make our bass straps and padded guitar straps, we only use high density latex, so that you feel fresh and comfortable and cool with your shoulder strap during the whole show or just playing your guitar or bass at home.
6
New and exceptional materials
mark the difference.
We have incorporated exceptional new materials to the guitar strap world and the bass strap field.The best Italian velvets, metalized materials, natural cork, quality embroidered ribbons, amplifier grill cloths, recycled tires Etc ...  
7
Incredible price-quality relationship in our guitar straps